"When life gets rough, I like to hold on to my dream, Of relaxing in the summer sun, just lettin' off steam." – Olaf
The other day I heard a mom say,"I stopped counting how many years I had left with my kids and started counting how many summers I had left." Whoa. When I thought about our summers with our own kids, I started to get anxious. Only 3 left with my oldest. 5 left with my middle. 7 left with my baby. That's not a lot, at all. Some of my favorite memories have taken place in summer. Lake days. Lazy days. Watermelon seed spitting. Slipping 'n sliding. Poolside barbecuing. Family. Friends. Fun. Summer is that time of year when late nights are welcomed, last minute trips to the ice cream shop are warranted, and memories are made in all of it. I don't want to waste another summer with these kids of mine.
Because it's so dang hot and we're pretty much melting 5 seconds after we get out of the car, full sessions are so hard to do during our gulf coast summers. Last year we were swarmed with mosquitos and the humidity put our hair in a frizz. So this summer I decided to put something out there…exclusive summer minis. 25 minute sessions, for you, your family or your kids and their friends.
First up is BFF minis! Summer is a perfect time to do a quick session with your kiddos and their best friends! And why not make a memory while we're at it? Dress up or dress down, add summer flare or go simple. Only 9 of these sessions available in July, with dates and times on the image below! Click here to grab your spot and confirm with payment.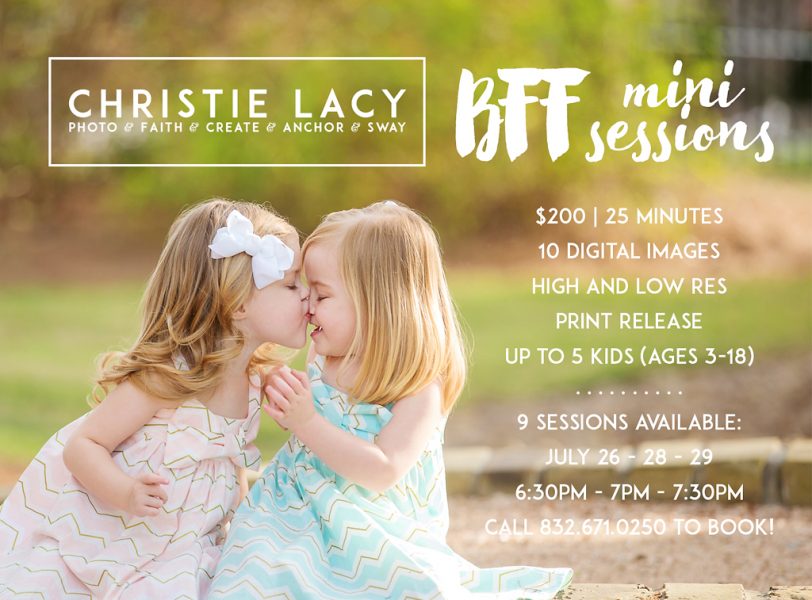 But don't let it worry you if you can't make one of those dates work, because I'm going to book Summer Minis now through August 31st. Want to meet me at the shaved ice shack? Ice cream shop? Or maybe your backyard pool? What do you want to capture about this summer with your kids? Let's do it!
Click here to book and confirm your session with payment.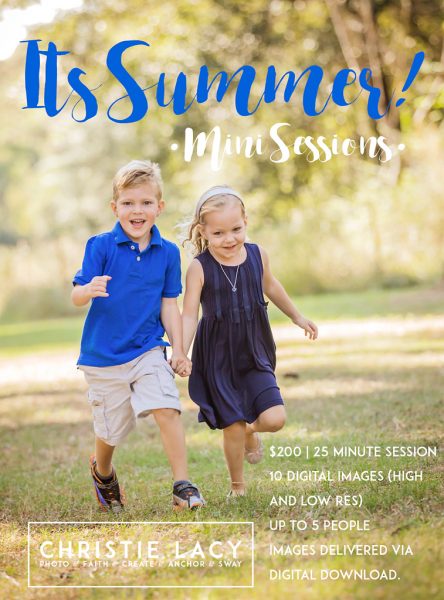 And when summer comes to a close, a new school year begins. Let's make sure to capture that too. Because this will be the only year your kid will be in that grade…first or twelfth.and you'll only have so many more summers left before they fly the nest. Make sure you have a memory to keep, mama.
Only 9 of these sessions available on the dates in the image below. Click here to book and confirm your session with payment.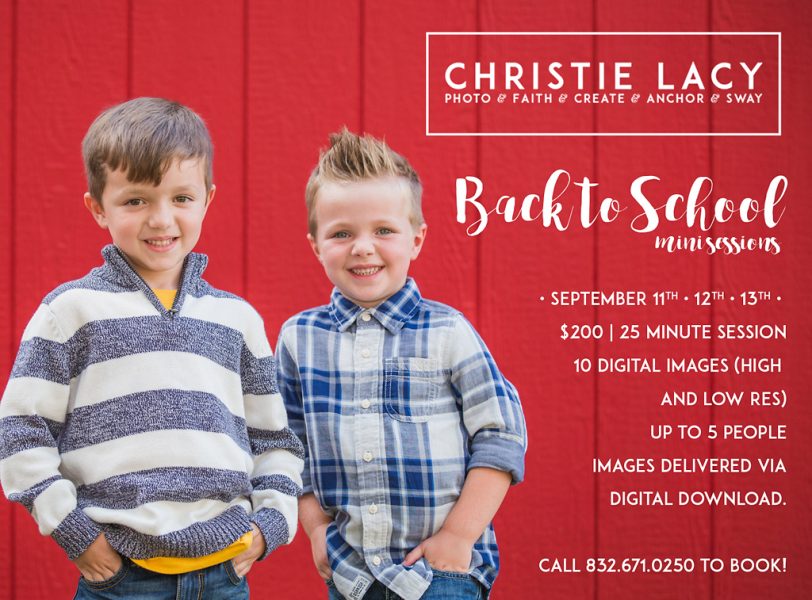 Save
Save