finishing up all orders this week and thought I'd stop in for a sec and share a little something. It seems the kids have taken over the Christmas tree decorating in this house. And as much as I would love to have the tree decorated my way, I love even more that they are making these memories and putting their own creativity into our tree.
My friend, Linda, over at willow nest made up a sweet tree for me a few years back. I love how light and fluffy it is. I decided to redecorate it and add some little zoozoos that I picked up from BHLDN a few weeks ago. So, even though it's not the big family Christmas tree, I do have my own little tree in my office that is very much me.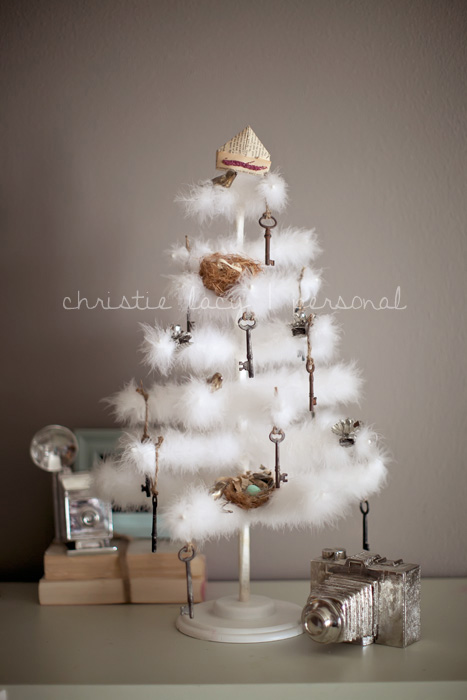 I hope you find a space in your home that you have for your very own! I've found it to be very therapeutic to have my own creativity in a space that is untouched by the rest of the family…well, as untouched as it can be with 3 children and a little puppy running around!
Be Merry,
C.
P.S. If you're a photographer and are wondering about those silver gilded cameras, I found them at ZGALLERIE a few weeks ago for less than $10 each!