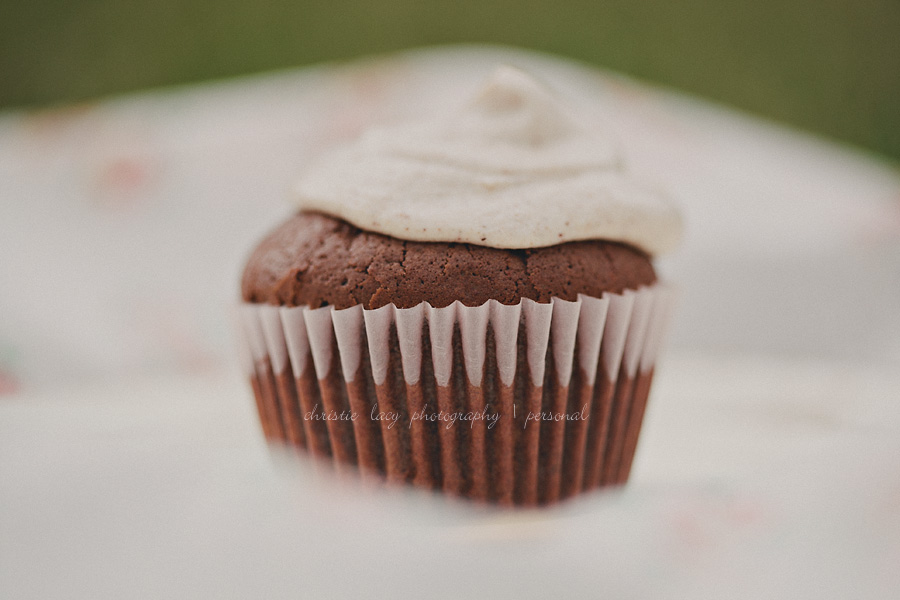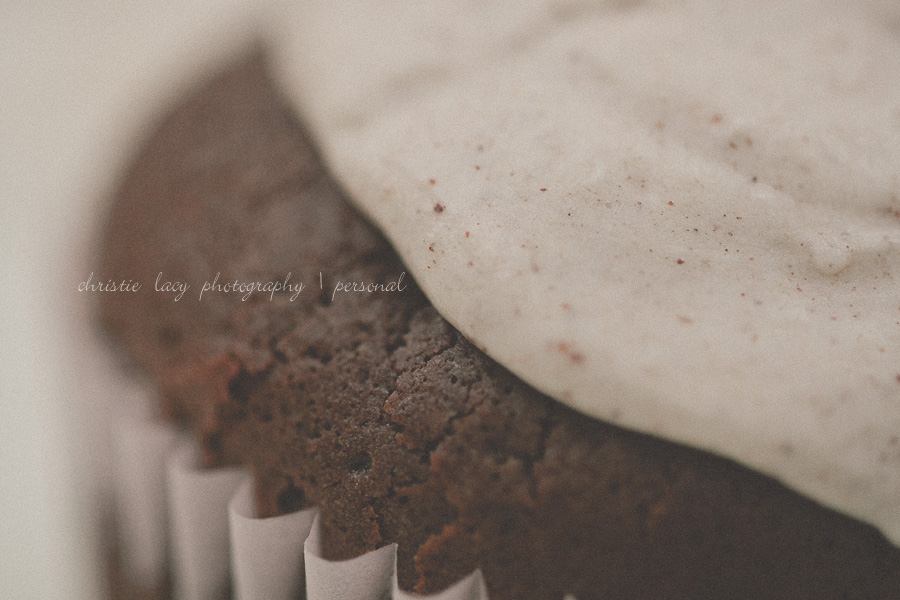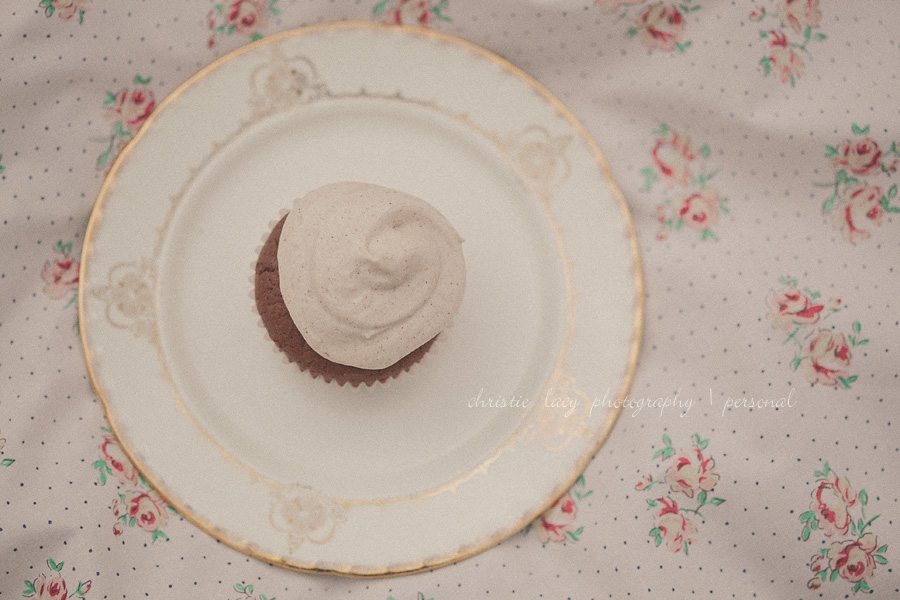 a few weeks ago I took the kids down to the Houston Children's Museum for a day of play. They were being so good that I thought we'd stop into Sugarbaby's for a sweet treat. And that was where I found my new favorite cupcake: the Spicy Mexican Hot Chocolate.
Sweet and chocolatey with a bit of heat and a yummy cool/creamy cinnamon cheesecake buttercream…I think that whole sentence was made of just adjectives, is that possible? I digress.
Anyhow, a week or two went by and I just couldn't get this cupcake out of my mind. So what's a girl to do when she doesn't want to drive into town on a Tuesday, Thursday or Saturday (these are the only days you can get the Spicy Mexican at Sugarbaby's…yeah, did you see that? I love it so much I've already given it a nickname)? Well, I tried to make it myself…
And let me be the first to admit, it really doesn't compare, but it's a close second, for sure! Mine is a bit denser than theirs, but I do prefer a dense cake…Anyhow, here's my recipe that I adapted from a few other chocolate cake recipes.
2 cups semi-sweet chocolate chips
1 ¾ sticks unsalted butter
4 large eggs
¾ cup sugar
1 teaspoon Mexican Vanilla
1/4 tsp salt
1/4 to 1/2 tsp cayenne pepper (depending on your liking)
1 Tbsp cinnamon
1 cup unbleached all-purpose flour
Preheat oven to 375F. Line cupcake pan with cupcake liners.
Place the semisweet chocolate chips and butter in a double boiler and heat until melted. Take off heat and let sit. Lightly whisk eggs in a medium bowl. Add sugar, vanilla, salt, and cayenne and cinnamon; mix until well blended. Add flour to the egg mixture and stir only until just blended. Add the chocolate-butter mixture and stir until just blended. Spoon into lined cupcake pan (about 3/4 full).
Bake until barely set. I baked mine a little too long at 25 minutes. I would set the timer for 15 minutes at first and then check every few minutes, to be sure to not overbake. If overbaked, they will be dense and a bit dry.