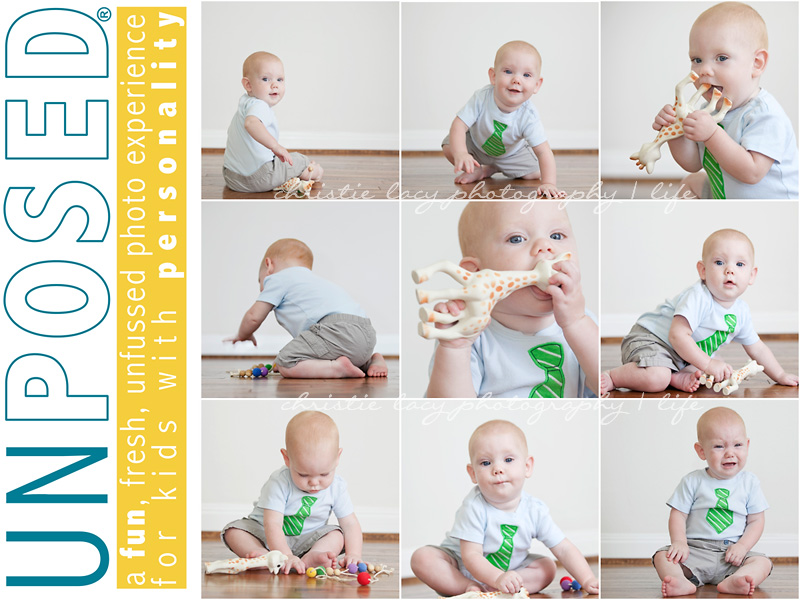 I am super excited to launch UNPOSED for so many reasons. The main reason is that I am pumped to get to know your kiddos' true personalities. You know, the ones you love and adore so much!
Like you, I have experienced that "freeze and cheese" affect that the camera has on our kids. The one that makes them clam up and not smile that super cute smile that we all love. The one that makes them morph into someone else's child who we don't know. I long to capture their faces, expressions, quirks, toothless grins, big milestones and all those things that make up their personality! And I want to do it in a way that is contemporary, simple, unfussed and UNPOSED.
I started thinking, we dislike those studio sessions because they are so stuffy and they make us sit down just "this" way and smile "that" way, ways that are completely unnatural. They leave no room for us to be ourselves! So, with that in mind, I've decided to take the stuffy studio sessions and kick them out the door, giving room for something completely fun, fresh and a safe place for your kid to go crazy! These sessions are perfect for capturing milestones, getting updated sessions, or just for celebrating who your child is right now.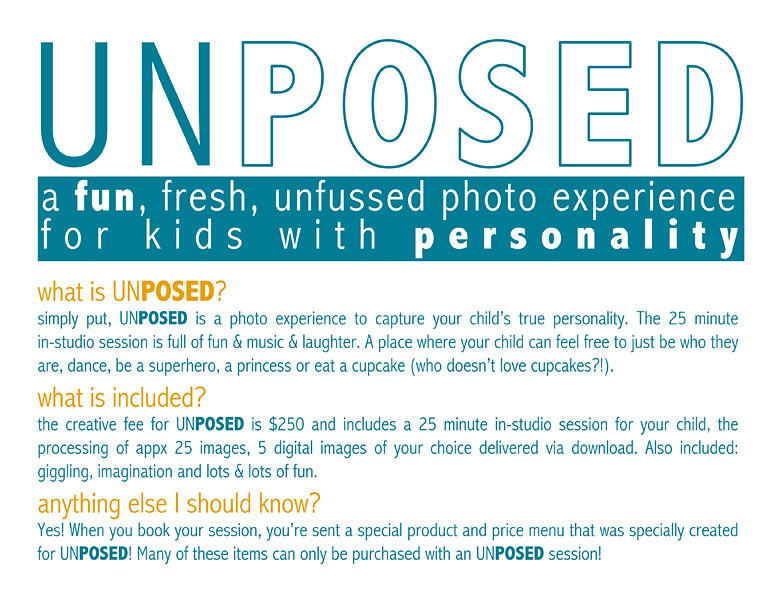 Are you ready to schedule your kiddo's UNPOSED session? First, please contact the studio for availability! Your UNPOSED session can be scheduled anytime during regular business hours (pending availability), there is no set date (aside from special events)! Then,
Follow these simple steps:
1. Go to our shoppe and create a log-in if you haven't done so already.
2. Select "The Shoppe" in the upper right menu.
3. Choose the UNPOSED session add it to your cart and when you check out, be sure to note which 3 session times are your top 3. I will do my best to make sure you get your top choice, but please understand that sessions are scheduled on a first come, first serve basis as they are confirmed with payment.
4. Look for a confirmation and information email in your inbox. This email will have all the information you need to prepare for your child's UNPOSED session!