Oh I am so excited about these sessions! We had a "mock" session here at the studio so I could show you what it will be. The kids had so much fun dressing up and being wild and crazy! The thing I love about these UNPOSED sessions the most is that the kids really get to be just who they are, crazy and wild or quiet and shy 🙂 I love capturing it!
So, here's the scoop on the Halloween Mini Sessions!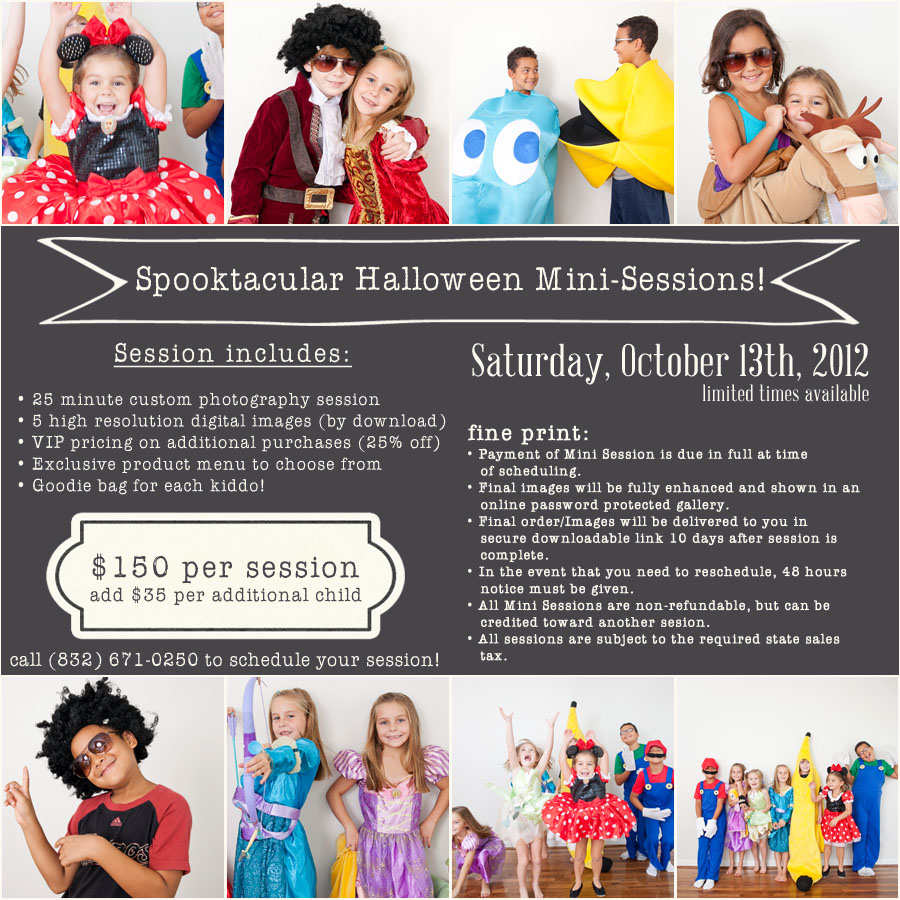 Space is very limited as I'll only be offering this one day, Saturday October 13th! When you call or email I'll send you all the additional information you'll need to prep for the day! I hope to see your kiddos here!