I still have a few more spots available for June 30th's Get Snappy Beginner's Photography class! I got to thinking and I'm in a giving mood!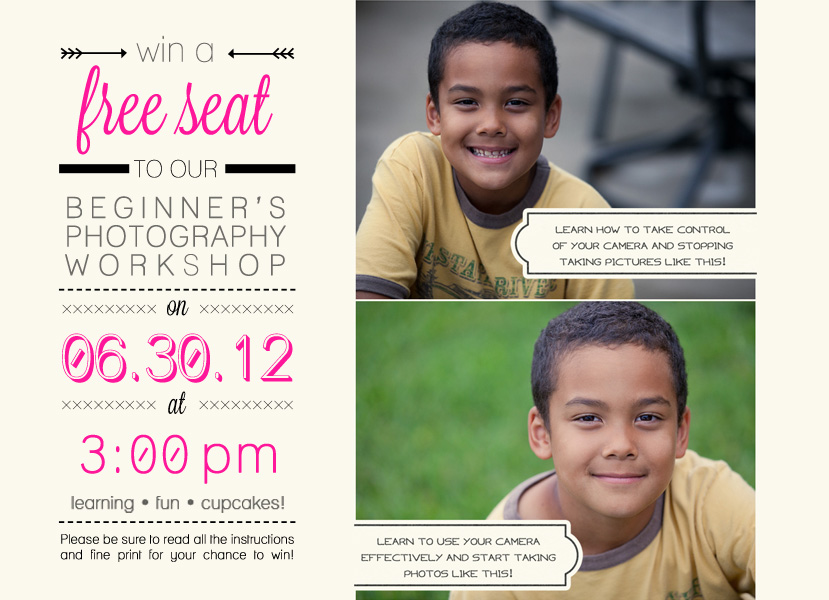 So, there are a few rules but…
Here's how you can enter to win!
Leave a comment on this blog post so I know you are entering the contest, be sure that you have that little box that says "post to facebook" checked!
Like my Facebook Page and leave a comment. To qualify and win, you MUST be a fan of the page at the time of announcing the winner!
Share the giveaway image/link on your facebook wall  and tag "Christie Lacy Photography" on your Facebook wall!
Leave a comment with a link to your Facebook on the giveaway image linking back to your page!
I'll pick one random person on June 22nd  to be the lucky winner!
But in case you just want to go ahead and secure your seat, I've extended the discounted price on all the classes (June, September and November) through June 22nd.
Need more info on the class? Want to skip the wait and claim your seat? Click here to learn more!